We have a global network of Partners who are licensed and accredited to use our proven diagnostic tools and development approaches with their clients. They range from independent consultants to large consulting firms.
"Working with Real World Group for the past few years has been transformative for our business. Their insights and outstanding research on how leaders maximise the potential of their people through Engaging Leadership is an approach that we have adopted for our own consulting solutions. The TLQ is a particularly powerful diagnostic tool which we have found to be extremely useful in developing leaders. Real World Group have always been helpful, supportive, and true partners in our leadership and OD work across a range of sectors"
Jacqui Wong, MD, Sequoia Group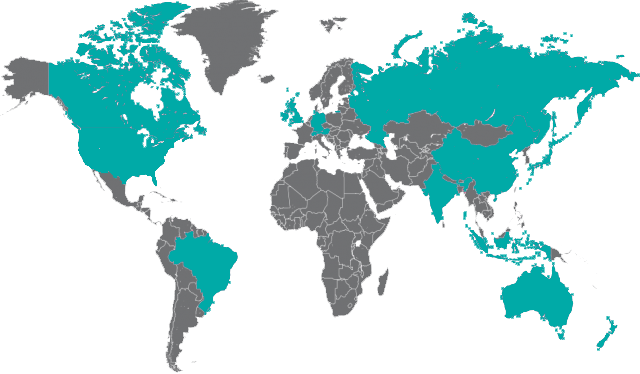 Many use our diagnostic tools in their original, English version. Others benefit from our translated diagnostics in Mandarin Chinese, German, French and Russian.
The map below shows the countries where our Partners are based. Contact us if you would like to know more about these organisations, or if you would like to explore working with our tools in these or other countries.